33' Houseboat up to 6 people (Max 4 adults)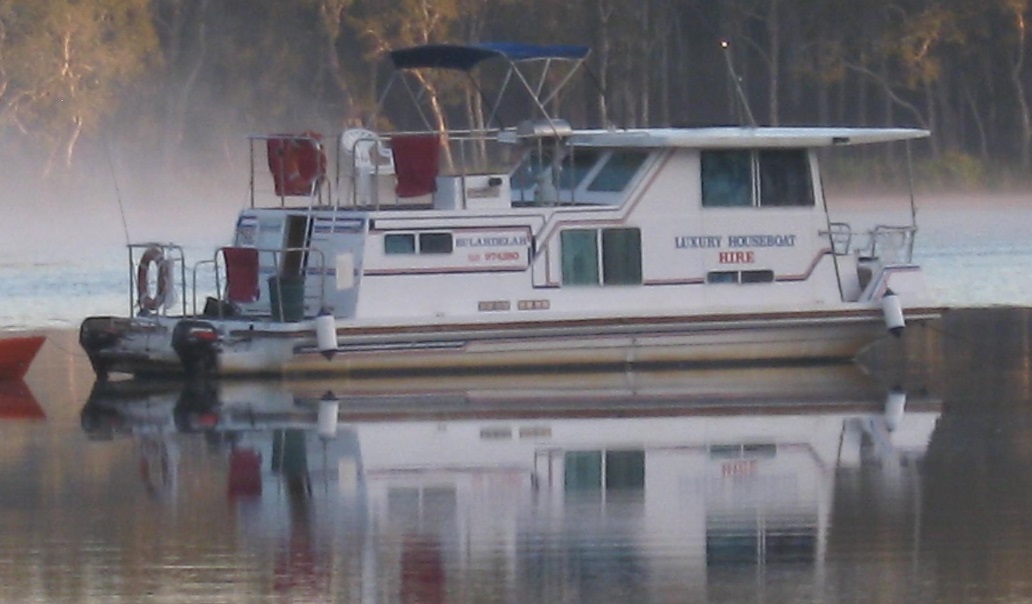 Midweek Discount 2 or 3 nights, 20% less than weekend prices, 1pm Mon to 1pm Thurs only. (as listed in the prices table on the website)
We can't accept any hires finishing on a Fri or Sat or starting on a Sunday

The freshwater Myall lakes have numerous public moorings and many sandy bottomed areas for anchoring.

A fee of $25.00 per motoring hour applies to cover the cost of servicing, replacing motors and fuel usage.
Past hires have produced an average of 2-3 motoring hours per day. There are no other costs.

A full list of inventory can be found on the website.
Supplied on board includes all your crockery, cutlery and cooking utensils. It will be necessary for you to bring your own food, drinks, towels and personal belongings. There is a doona and pillows for each bed and one double will be made including sheets. Extra sheets are available for hire at $10 per bed. Towels are available for hire at $5 each.
Hires are from 1pm first day to 1pm on the last day, except Sunday and Public holiday Mondays are a 4pm return. An earlier start time will be
offered at no extra cost if available depending on surrounding bookings. Please phone after 4pm on the day before you arrive if you would like an earlier start time.
We can't accept hires finishing on a Fri or Sat or starting on Sunday